---
Reindeer at Old Dock Road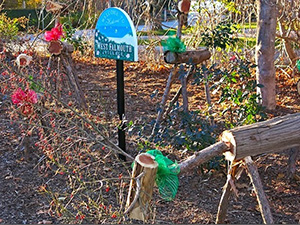 The reindeer are made by West Falmouth resident
and professional arborist Paul Sellers.
Photos by Milt Williamson.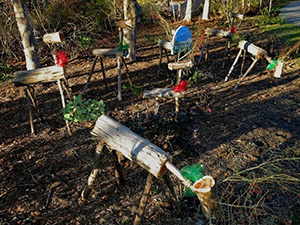 ---
Village Fire Station Meeting

The West Falmouth Village Association would like to thank all of you who attended our December meeting at the West Falmouth Library for a discussion regarding our fire station. As you know, we had two main issues for resolution; first, we needed to secure a new vehicle with engine 24 being taken out of service this fall. We are pleased to report that a pre-owned fire truck was purchased and will soon be in service in West Falmouth. By all reports, this replacement vehicle is in very good shape and should serve our needs for the foreseeable future.

Second, we discussed our staffing concerns with our first responder frequently leaving to cover other parts of Town as backup support for other fire stations. This issue is not as easy to solve as the first issue. John Weyand and Jay Austin met with Town Manager Julian Suso on 12/22 to discuss this specific problem for 90 minutes. The two ingredients needed to solve the problem are bodies and money. Both will take time and some creative thought to resolve. As you know, we will be getting a new fire chief when Chief Sullivan retires in January. This will provide a new opportunity to visit this topic as we look to get better coverage for West Falmouth. We also need to look at increased staffing to relieve stress on the system and handle our growing call volume, now over 7,000 calls annually. Mr. Suso, our Selectman and your WFVA are fully aware of what we are missing and, more importantly, what we require. We ask for a little patience and understanding as we look for solutions and resolution.

Your Board is actively representing the community on this and many other issues. As more information becomes available, we will provide updates and reporting.

If you have any questions or concerns, please don't hesitate to contact Jay Austin or John Weyand. Thank you for your continued support!


Article in the Falmouth Enterprise
By Lannan M. O'Brien
Residents and town officials crowded into the West Falmouth Library on Wednesday evening, December 9, for a meeting led by the West Famouth Village Association on equipping the station. Town manager Julian M. Suso explained that the engine previously used at the station was one of the two that were taken out of service after failing inspections.
Read the rest of the article >
---
Tennis Courts at Swift Playground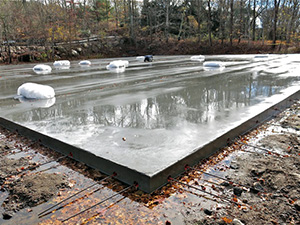 Photos show current progress (2015) of reconstruction of the Town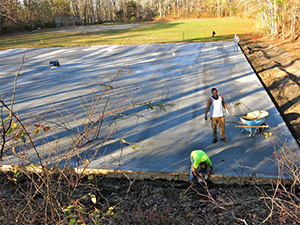 Tennis Courts at Swift Playground in West Falmouth. The Town of Falmouth is overseeing and funding the construction. Courts will be ready for play in Spring 2016.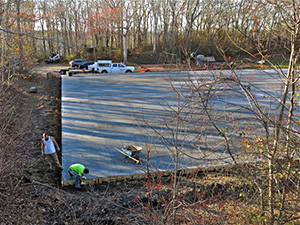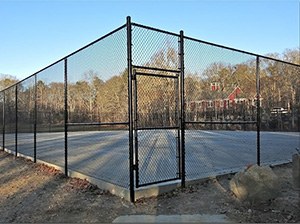 ---
Falmouth Receives State Funding to Replenish Chapoquoit Beach
The Enterprise by Carrie L. Gentile
Falmouth has been awarded $120,000 from the state to replenish Chapoquoit Beach and adjacent dunes with sand dredged from the Cape Cod Canal.
Read more >
---
WFVA Annual Pumpkin Day 2015

West Falmouth Day, now a part of Pumpkin Day!
A free, family-friendly event at the historic Bourne Farm, Route 28A, West Falmouth, MA held each year in October.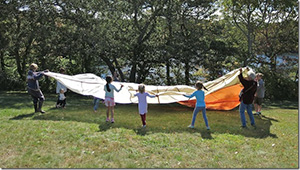 Parachute Fun led by Elsa Partan.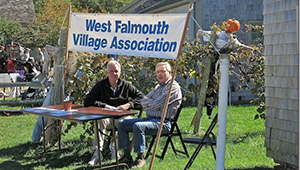 Board Members Jay Austin and Tom Ford
man the WFVA information table.
The generosity of the Shearer family is shown through a remarkable gift of a conservation restriction co-held by the Buzzards Bay Coalition and The 300 Committee Land Trust.
Near Chapoquoit Beach in West Falmouth lies a special stretch of beach and coastal habitat. Tall dunes rise up over the shore, protecting a community of plants and shrubs sandwiched between West Falmouth Harbor and Buzzards Bay.
View photos of this unique coastal habitat that is now protected forever.