---
WFVA Winter Meeting

Tuesday, January 15th, 2019
Public Meeting: 7:00 – 8:15 pm
Main Room, West Falmouth Library
Public is welcome!
Refreshments will be served!

Speakers:
  • Dr. Carl Gustafson, founder of Cape Cod MOVES, a unique fitness group whose mission is to provide opportunities for members to participate in wellness activities as well as to volunteer to help others. This is a dynamic, multi-generational organization in which members of all fitness levels and athletic abilities help chart the course.

• Friends of Bourne Rail Trail will discuss the proposed addition of a 6.5 mile rail trail in Bourne passing through Gray Gables, Monument Beach, Pocasset, and Cataumet and some of Bourne's most scenic coastal areas. When complete, the bike trail will connect the Shining Sea Bikeway with the Cape Cod Canal Bike Path!

---
Falmouth Shellfish Propagation Slides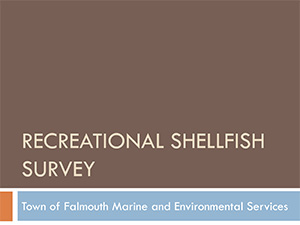 View the Recreational Shellfishing Survey Slides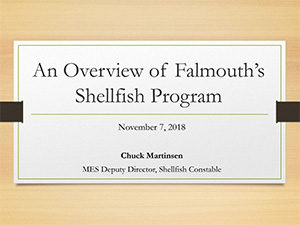 View the Falmouth Shellfish Overview Slides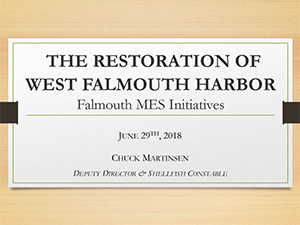 View the Restoration of West Falmouth Harbor Slides


---
Annual Christmas Tree Lighting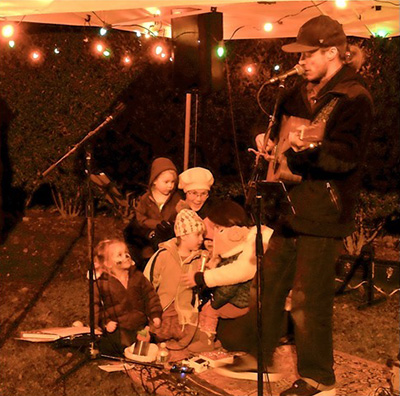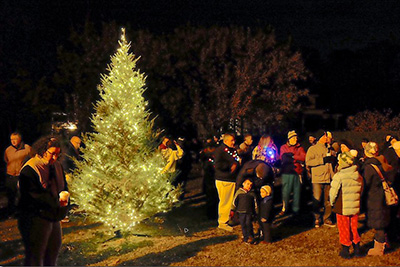 Photos courtesy of Milt Williamson

---
Historic WF Livestock Pound

By Amanda Haines, The Falmouth Enterprise

"Hidden behind brambles and trees at 825 West Falmouth Highway are some rocks that are steeped in colonial history. And, quite accidentally, when an Eversource crew dislodged a few of the stones during routine maintenance, they uncovered a little-known historic gem. The rocks are what remain of the West Falmouth Pound, a livestock shelter that is mentioned in the National Register of Historic Places (as part of the West Falmouth historical district) and protected by a preservation restriction."
Read the article >

---
'Restoration Of West Falmouth Harbor' Event Leaves Residents With Hope, Challenges

By Claudia Geib, The Falmouth Enterprise

"...In the mid-1990s, scientists began seeing nitrogen levels spike in waters around West Falmouth—and with it, increased algae growth, along with sharply declining shellfish health, eelgrass coverage, and water quality. To this day, groundwater sampled around West Falmouth Harbor still has very high nitrogen levels."
Read the full article >


---
BAY HEALTH, West Falmouth Harbor

See how healthy your water is by visiting Buzzards Bay Coalition's website.
Read more >
---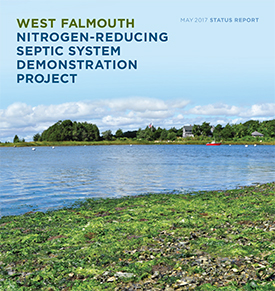 Read the status report about nitrogen-reducing
in the West Falmouth Harbor.
---
West Falmouth Harbor Restoration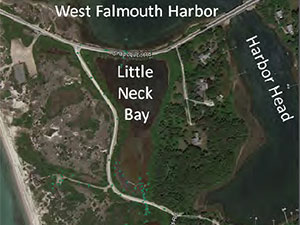 West Falmouth Harbor Restoration Feasibility Study
Prepared by:
Cape Cod Conservation District


Hydraulic Modeling and Culvert Size Analysis,
West Falmouth Harbor, West Falmouth, MA
Prepared by:
Woods Hole Group

---

Chapoquoit Beach Restoration - Feasibility Study
From the June 28th public meeting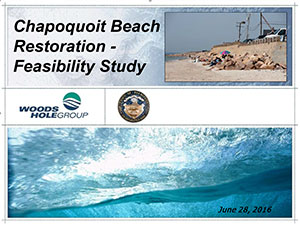 Click to view the presentation PDF from June 28


From the June 1st public meeting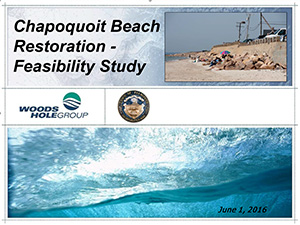 Click to view the presentation PDF from June 1