---
Pumpkin Day at Bourne Farm
West Falmouth Village Association will (again) work with Salt Pond Area Bird Sanctuaries to provide:
• A free children's' activity
• An acoustic band, The Pine Street Pickers
• WFVA will deliver Pumpkins immediately after the event for shoppers who ride bikes to the farm. (Falmouth locations only please)
• Bike Rack will be provided by Corner Cycle of Falmouth, who have also donated use of their van for deliveries!
• WFVA will also staff an information and membership table
Pumpkin Day at Bourne Farm
Saturday, October 7, 2017
9:00 am – 3:00 pm
Rain or shine!
Bourne Farm is at the intersection of Rt. 28A and Thomas Landers Road in West Falmouth
For more information and event details, visit
saltpondsanctuaries.org/pumpkin-day/
---
Beach Party!
Date: Tuesday, August 15, 2017
Time: 5:00 pm until Dark (sunset is at 7:42 pm)
Location: Chapoquoit Beach, West Falmouth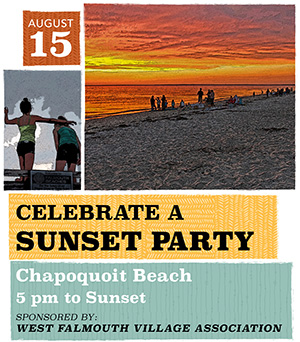 • West Falmouth Village Association will provide free soft drinks.
• Food Vendors will be selling pizza and grilled foods, or bring your own picnic.
• Come out and meet your neighbors and enjoy the sunset.
• The event will be cancelled in case of bad weather. There is no rain date.
For more information contact info@westfalmouthvillage.org

---
West Falmouth Dock Rebuild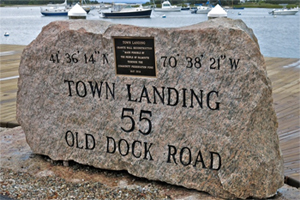 This West Falmouth PINK GRANITE boulder (sourced locally)
is a fitting cap stone for the project.
---
West Falmouth Library Re-Opens
The Cape Cod Times
By Christine Legere
A vital contributor to West Falmouth community life reopened its doors late last month just in time for the annual influx of the town's summer population.
Read more >
---
West Falmouth Harbor Eelgrass Study
The Falmouth Enterprise
By Brittany Feldott
A recent study shows that eelgrass in parts of West Falmouth Harbor is growing relatively healthily, but Philip Colarusso of the US Environmental Protection Agency said last week that it could take between six and 17 years before eelgrass beds fully recover.
Read more >
---
Retreat for ALS Patients, Families, and Caregivers Planned
The Falmouth Enterprise
By Andrea Carter
Construction of the Compassionate Care ALS Education and Retreat Center in West Falmouth, formerly Beach Rose Inn, began in November.
Read more >
---
2016 West Falmouth Day at Bourne Farm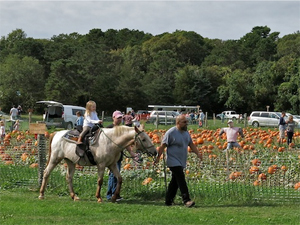 WFVA provided the band "Pine Street Pickers" and a free activity (paper pumpkin decorating) for little kids. View photos from the event.
2016 Pumpkin Carving Event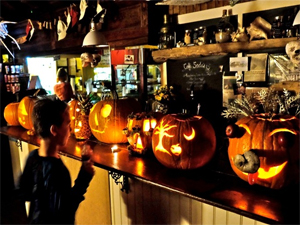 Pumpkin carving event at The Village Café in West Falmouth
---
West Falmouth Harbor Restoration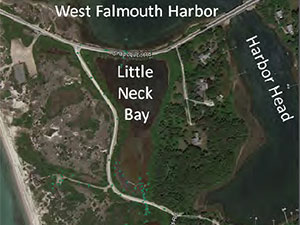 West Falmouth Harbor Restoration Feasibility Study
Prepared by:
Cape Cod Conservation District


Hydraulic Modeling and Culvert Size Analysis,
West Falmouth Harbor, West Falmouth, MA
Prepared by:
Woods Hole Group

---

Chapoquoit Beach Restoration - Feasibility Study
From the June 28th public meeting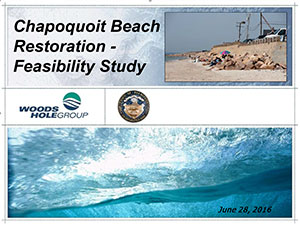 Click to view the presentation PDF from June 28


From the June 1st public meeting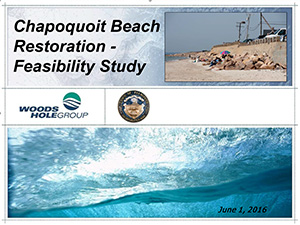 Click to view the presentation PDF from June 1


You may have noticed the "book" sign on the front lawn at the West Falmouth Library. The Library is in the middle of a capital campaign fund-raising drive for a building project that will provide for the restoration and renovation of the historic West Falmouth Library as well as building an addition to ensure ease of access for everyone. The building project will provide the best library for our community now and for future generations.

Over $2.1 million (toward the goal of $2.9 million) has already been donated or pledged. With additional donations from the community, the Library will raise another $300,000 to reach the $2.4 million milestone goal in order to break ground this summer.

An informative presentation about the project and how to contribute to the capital campaign is available at the Library, on the Library website or you may send a check to the West Falmouth Library, attention to the Capital Campaign, P.O. Box 1209, West Falmouth, MA 02574.